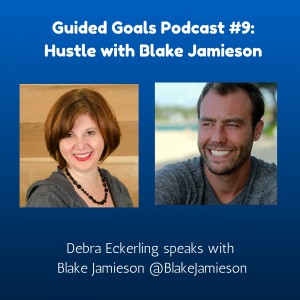 Do you have a fabulous idea?
Are you having trouble getting your project going?
Are you tired of putting your dreams on hold?
Blake Jamieson joins us on the Guided Goals Podcast, and we're going to talk about using your Hustle. Blake is a content marketer who specializes in helping brands and individuals stand out in a noisy digital world. He is the author of Tinder Hacks, and creator of TwitterWorkshop.com.