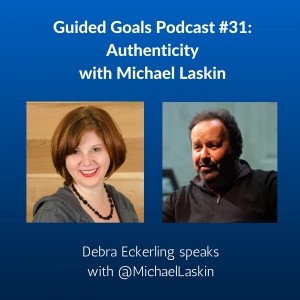 Do you want to increase your authenticity?
Curious about what message you send when you walk into a room?
Want tips for getting to know your true self?
Michael Laskin joins us on the Guided Goals Podcast, and we're going to talk about authenticity. Michael is a professional actor for 40 years; and director, producer, and teacher. He is author of The Authentic Actor.
Michael offers tips for authenticity, personal clarity, setting aspirations, and more.