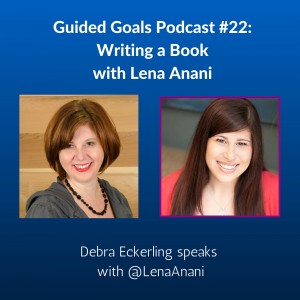 Have you considered writing a book?
Want to know how to get started?
Need some inspiration?
Lena Anani joins us on the Guided Goals Podcast, and we're going to talk about writing a book. Lena has been featured on NBC, ABC, CBS, and FOX for her work as the Intuitive Book Coach who works with healers, artists, and coaches and helps them to write, publish, and promote their magic.
Lena talks about "magic" and her writing recommendations, as well as what led her down this path.
Around 2003 Lena started a healing practice and wrote a couple books. When she asked he clients what they wanted to learn next, they asked her to teach them how to write a book. She refers to magic as the laws of attraction and that spiritual connection.