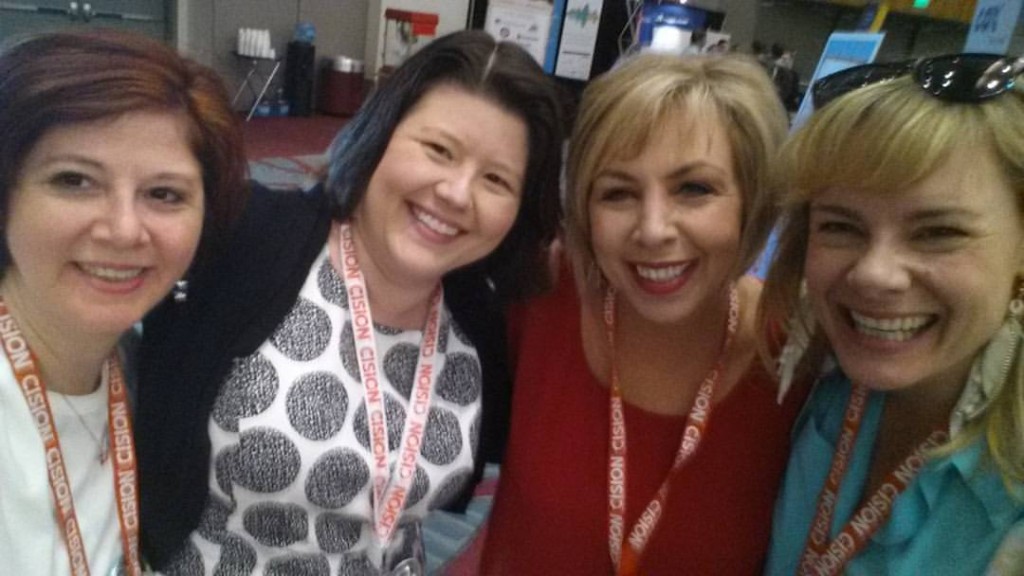 Last week, during  Social Media Examiner's Social Media Marketing World 2016, I caught up with some speakers and social media experts. In addition to the importance of IRL networking and fun, live video was clearly a huge theme of this year's conference. So, with that in mind I caught up with some previous and future podcast guests to see what it is they love about the conference and get their take on what people need to know.
I spoke with Jenn Herman, Viveka von Rosen, Kim Garst, Jon Wuebben, and Kristi Hines for this special edition of the Guided Goals Podcast.
Key takeaway from each interviewee
Jenn Herman: Post great content on Instagram and other platforms.
Viveka von Rosen: Take a picture at an event and use it as your LinkedIn cover photo.
Kim Garst: Record live video to accelerate the rate of relationship building with your audience.
Jon Wuebben: It's easier to connect when you are having fun in a relaxed environment. Find those opportunities.
Kristi Hines: Find something you are passionate about creating content for and find the way you are most comfortable creating the content, whether it's blog, video, etc. And the do it!
Goal of the Week: Go to an event, make 3 new connections, and see what comes of it.
Watch the video:
* * *
The Guided Goals Podcast gives you the tools, direction, and resources you need to pursue your passion project. Thanks for tuning in.
Listen to previous eps or watch on YouTube.
* * *
About Debra: A project catalyst, Debra Eckerling works with individuals and small businesses to create a strategy, set goals and manage their projects. Follow Debra @GuidedGoals, Like Guided Goals on Facebook, Subscribe to YouTube.