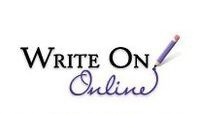 Write On! Online is a Writers Support Group, focusing on goal-setting, troubleshooting, and networking.
The website has Author Q&As, Expert Articles, and more. We have a monthly drawing just for posting goals. There is also a Facebook page for posting goals and sharing information. Write On! Online is the online extension of the live group that ran at Barnes & Noble in Santa Monica from 2002 – 2010.
The live hangout now welcomes a hybrid of writers and entrepreneurs. We meet for coffee and conversation each month in West Los Angeles to set goals and discuss projects.
We have a great group of people—all ages, projects, and levels of experience—with a lot of wonderful energy. If you are a writer or entrepreneur who wants to connect with others in an encouraging environment, this group is for you. Write On!