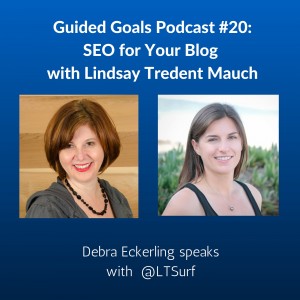 Do you use SEO for your blog?
Want to make your posts more searchable?
Need help getting started?
Our guest today is Lindsay Tredent Mauch is, and we're going to talk about SEO for your blog. Lindsay is the Founder of LTM Digital, a Marketing & Social Media Boutique Agency focused on health, fitness, and technology and runs her own health and fitness blog, FitAndAwesome.com.
Lindsay shares the evolution of Fit and Awesome, as well as how to create blog posts for SEO.
Lindsay, who she started her own business while working full time, explains how in 2012 she went through a health and diet change. As she got healthier, people asked to read about her journey, but she did not have a dedicated blog. Over Thanksgiving weekend 2012 the Fit and Awesome blog was born.
Lindsay started writing, went on The Whole 30 Challenge in January, and made a goal to write every day that month. Six months later, she had a website with a huge following.