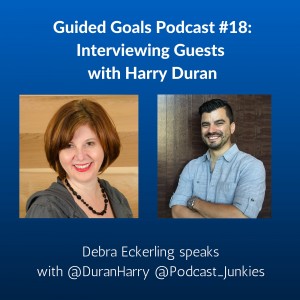 Do you interview guests on a podcast?
Ready to step up your game?
Want tips for developing pre- and post-interview relationships?
Harry Duran joins us on the Guided Goals Podcast, and we're going to talk about interviewing guests for your podcast. We'll also talk about maintaining ongoing engagement with them well after their episode is live.
Harry Duran is the host of Podcast Junkies and the founder of FullCast, a full-service podcast concierge service. Note: Harry's next Blab podcast is this Wednesday, January 13.