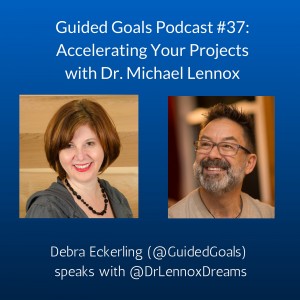 Dr Michael Lennox joins us on the Guided Goals Podcast, and we're going to talk about accelerating your projects
Michael is a spiritual teacher and author; psychologist, astrologer and internationally renowned expert on dreams and dream interpretation, he considers himself an ambassador to the unconscious mind.
Michael talks about ways to accelerate your projects, what to do when you can't move forward, and more.
Listen to Michael's previous podcast on creating the life you want.