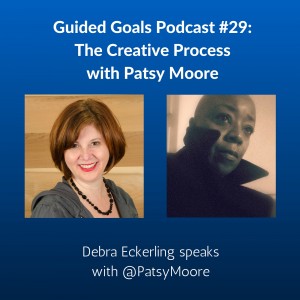 Do you have a creative process?
Want to tap into your creativity?
Need to know how to get started?
Patsy Moore joins us on the Guided Goals Podcast, and we're going to talk about the creative process. Patsy is a creative multi-hyphenate and frequent maker of small things that customarily explore big ideas.She is the author of Things I've Come to Realize in the Past Few Days and host of "The Creation Files" podcast.
Patsy has always been tinkering in different creative endeavors. She had a major record deal in the 90s, but has since released things as an independent. She does small intimate projects, but they take on a big presence.