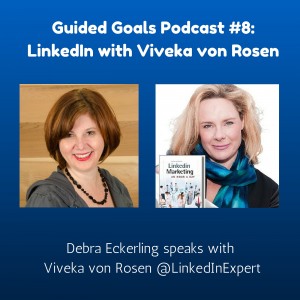 Do you have a profile on LinkedIn?
Want to make a good impression?
Need advice on how to incorporate your passion project?
Viveka von Rosen joins us on the Guided Goals Podcast, and we're going to talk about LinkedIn. Viveka is internationally known as a LinkedInExpert, is author of best selling LinkedIn Marketing: An Hour a Day, and has worked with and trained over 100,000 people on the power and success of doing business using LinkedIn.