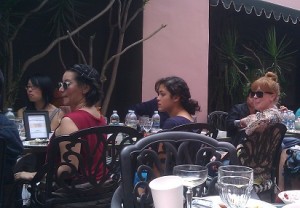 This week's goal: Expand your social circle. My favorite way to meet new people is to check out a new event or meetup group. I network … a lot. So it's unusual for me to go somewhere where I know only one or two people. Yet that was the case at last weekend's Eventbrite LA's Bloggers & Bellinis. It was a great event, full of food, fun, and new friends. After the event, I followed up with many of the people I met on social networks. You never know where a new connection will lead. You just have to start by connecting.
This week, find and attend an event with a new group of people. Introduce yourself to and exchange cards with at least five of them. Good luck and have fun!
What new event will you attend this week?